36 Yorkie Halloween Costume Ideas
We are super excited to bring you the most popular Yorkie Halloween Costumes! Be sure to show off pictures of your Yorkie on the fanpage and hit the share button below. Happy Trick or Treating, we hope your bag overflows with dog treats and goodies.
Ewok Yorkie (May the Force Be With You)
\
2. Princess (Chances are they are a Princess every other day, but just incase…)
3. Pope Yorkie (May You Be Blessed)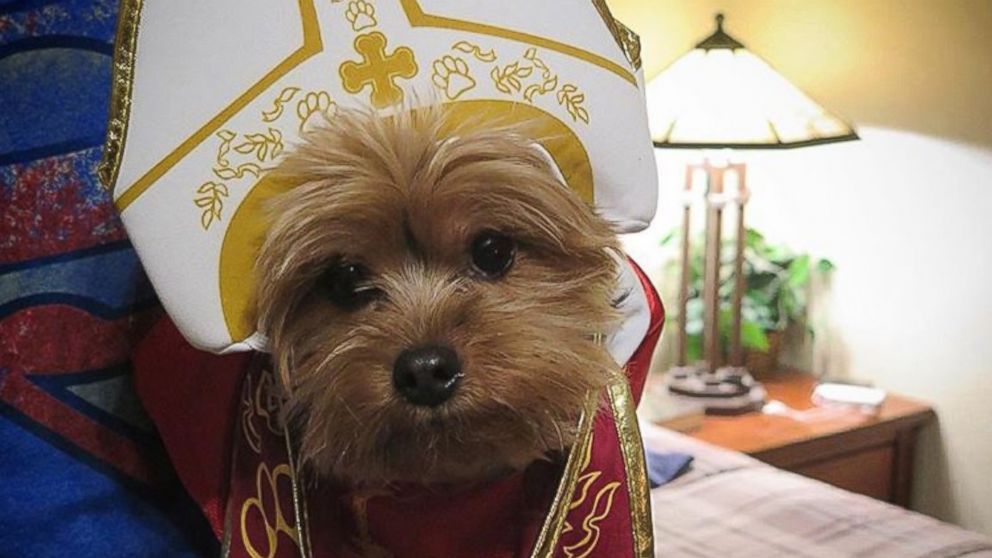 4. Mails here! (Instead of barking at him, show your solidarity)
5. Chi-Chi-Chi-CHIA Pet Yorkie
6. I'm a Pumpkin! Did I fool you?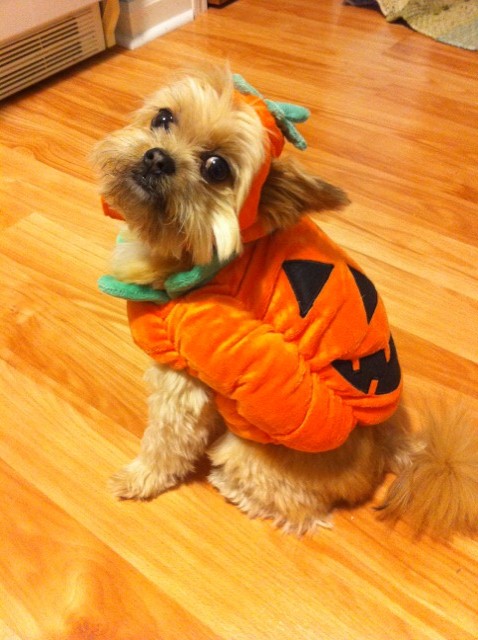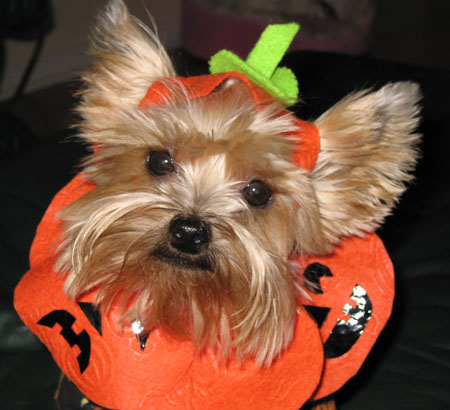 7. A Witches Brew
8. Little Pimpin'
9. They Drew First Fur!
10. Born to Ride
11. The King of the Living Room *Roar*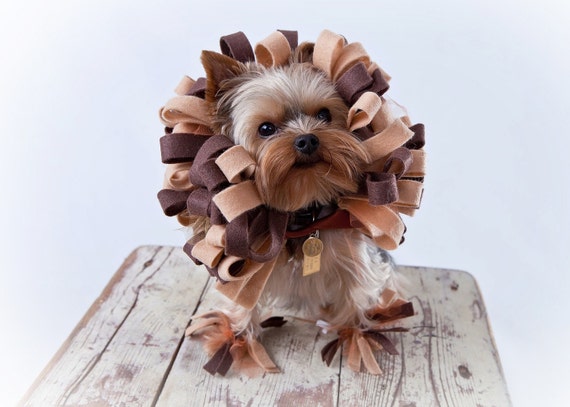 12. Meet the Yorktashians – Celebrity Style
13. Mustard or Relish?
14. I Promise Not to Sting You…hard…
15.  I Tore Up the Garden Because I'm a Bug!
16. The King Lives!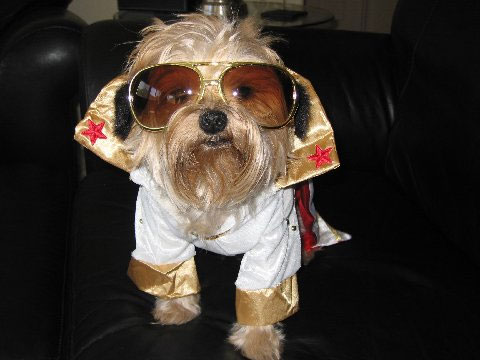 17. Ribbit Ribbit
18. I Can Stick to Walls Mommy!
19. A Male Yorkie Fantasy
20. I'm Not Your Minion to Order Around! Okay..maybe just today
21. York-na-do Sequel?
22.  My Owner Was a Star Wars Hair Stylist…
23. Eat Halloween Snacks I Will
24. I'm a Mouse but Not Mini!
25. I'm After That Booty rrRRRRR
26. To the Bat Mobile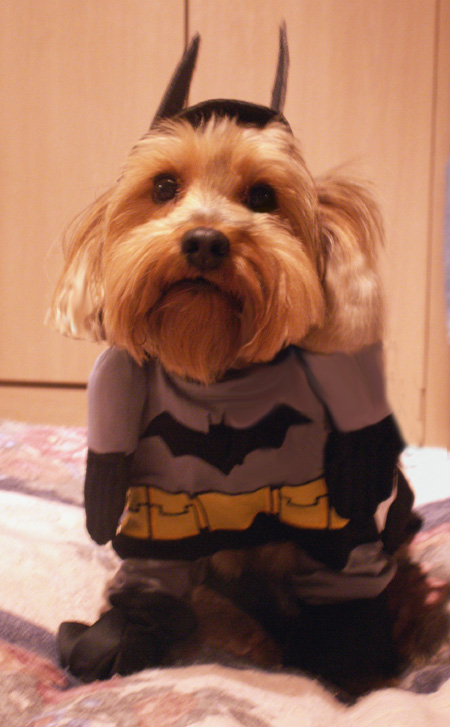 27. Ever Dream You Could Fly?
28. Don't Get Caught in My Web of Cuteness
29. Go Team Go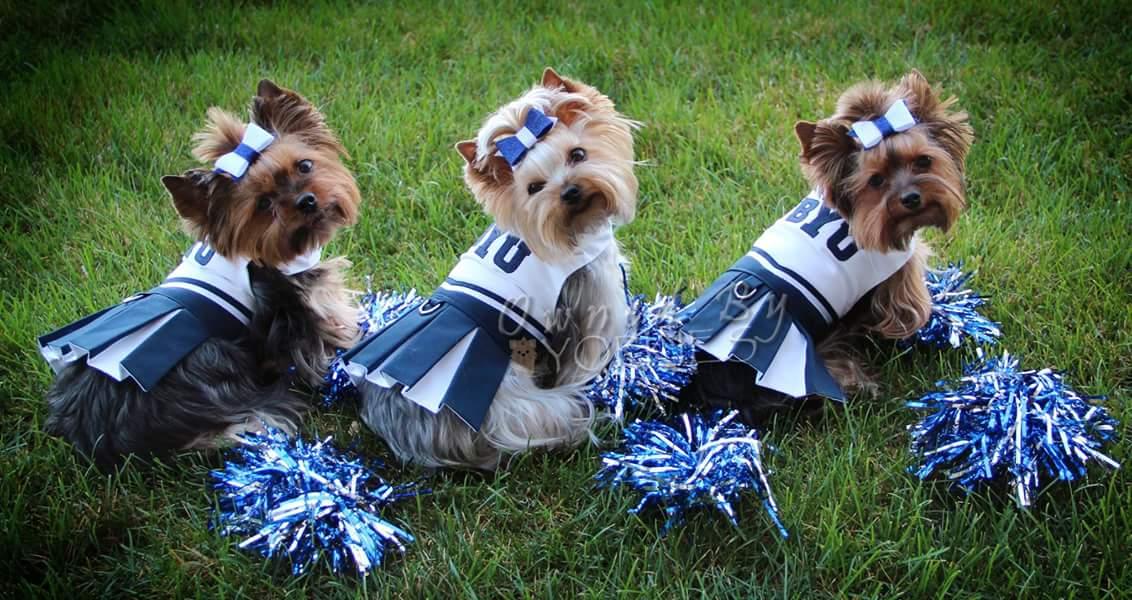 30.Where are My 7 Dwarves?
31. Whatcha Looking at City Slicker?
32.  Giant Leash…You're going to need every Chain Link!
33.  A Fallen Angel for Jumping on the Couch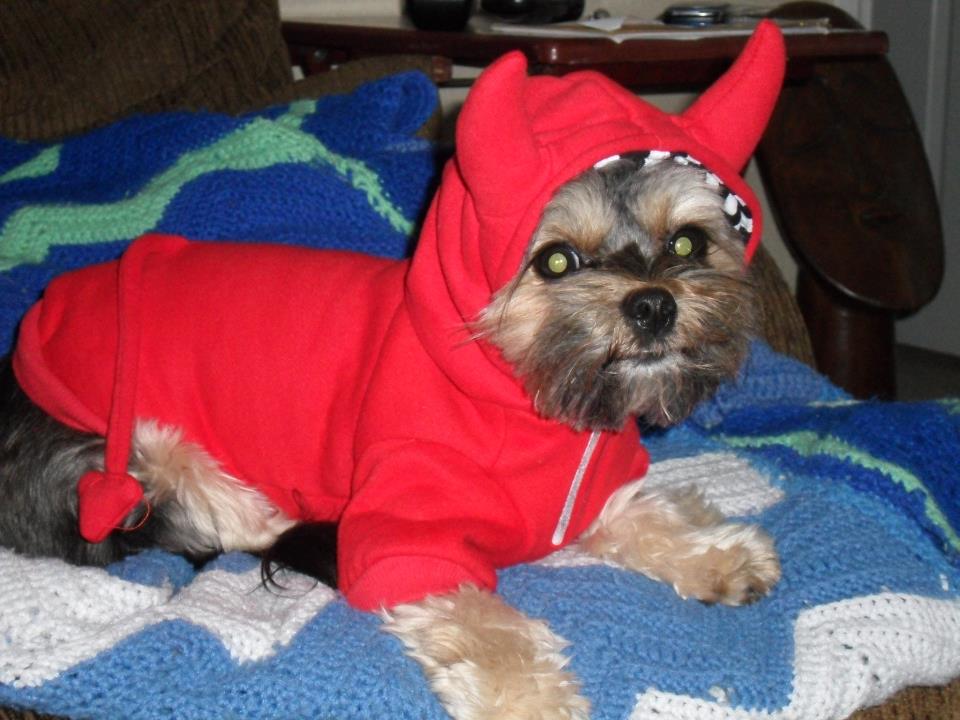 34. You ARE the Father!
35. Business as Usual
36. I Love my Jammies
Our fans absolutely love the pictures being submitted. Please be sure to snap a picture(s) of your Yorkie and your family in their Halloween costumes and upload them to our fanpage. Make sure you share this page below so no one misses out on the Halloween spirit.